The Naira In 2021: Optimising Choices For Growth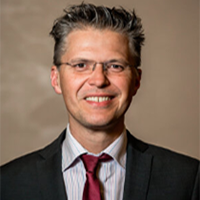 CHARLES ROBERTSON
Global Chief Economist, Renaissance Capital
Charles Robertson is a leading emerging markets specialist, who covers the global economic themes having the greatest impact on emerging markets. Lead author of The Fastest Billion: The Story Behind Africa's Economic Revolution (2012). Graduated from the London School of Economics in 1993 and worked at a UK parliamentary defence think-tank and a research boutique until joining the financial services industry in 1998.
Dr. Muda Yusuf is the immediate past Director General of the Lagos Chamber of Commerce and Industry (LCCI). He is an economist and has contributed immensely to the national economic discourse through his research-based analysis of policies of government as they affect various sectors of the economy. He is currently the Founder/CEO of the Centre for the Promotion of Private Enterprise [CPPE], an NGO committed to the ideals of free enterprise and private sector development. Dr. Yusuf obtained Bachelor's and Master's degrees in Economics from the University of Ilorin, Nigeria and University of Lagos, Nigeria respectively. He has a Masters Degree in Business Research from the Swiss Business School, Switzerland. He also holds a Doctorate degree in Business Administration from Swiss Business School, Switzerland. He has good understanding and competence in Business and Corporate Strategy.  
He is an alumnus of the Lagos Business School, having attended the Advanced Management Programme of the school. He has participated in numerous high-level public policy advocacy dialogues at both the federal and state levels with the aim of fostering a conducive environment for private sector development in the Nigerian economy.  He is a leading advocate of an enabling environment for the Nigerian private sector and has a vast knowledge and exposure on Business Research, Policy and Regulatory issues affecting business.
MUDA YUSUF
Director General, Lagos Chambers of Commerce and Industry
BISMARCK REWANE
CEO, Financial Derivatives Company
Bismarck J. Rewane has more than thirty years' experience as an Economist, Banker & Financial Analyst. He is a Chartered member of the Institute of Bankers of England and Wales and a Fellow of The Nigerian Institute of Bankers. His career journey started with Barclays Bank International Plc in the United Kingdom, in 1973. He underwent the Barclays Bank International Graduate Training Programme at West London University. Two years later, he joined Barclays Bank of Nigeria (which later metamorphosed to become Union Bank). Also in 1975, he became an Associate of The Institute of Bankers (England & Wales). In 1976, he moved on to the First National Bank of Chicago in the United States of America, where he served as a Deputy Manager in charge of credit. In 1981, he joined the now-defunct International Merchant Bank Nigeria Limited in 1981, where he held the position of General Manager until 1996.
One of his most notable achievements there was setting up the money market and foreign currency trading capability in IMB in 1987. In 1986, he also worked with the Central Bank of Nigeria in designing and implementing the deregulated foreign currency auction market. He went on to hold many top positions in different financial institutions. He attended the University of Ibadan and graduated in 1972 with a B.Sc. degree in Economics. He started Financial Derivatives Company Limited in 1996 and still sits as the Managing Director and Chief Executive Officer to date.
Aminu Gwadabe is the president of the Association of Bureau de Change Operators of Nigeria (ABCON).
AMINU GWADABE
President, Association of Bureau De Change Operators of Nigeria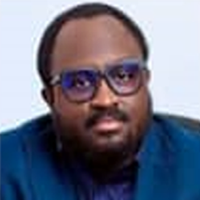 AKINBAMIDELE AKINTOLA
Head, SSA Equity Sales, Stanbic IBTC
Akinbamidele Akintola has over 12 years' experience in the capital markets. He started his career at Renaissance Capital where he worked as an Equity Research Analyst. He was later promoted to the position of Africa Equity Sales Specialist and Corporate Access Specialist. He held this position for six years before moving to Stanbic IBTC where he worked as Head, SSA Equity Sales. He holds a Bachelor's degree in Economics from Babcock University. He also holds a Master's degree in Economics and Finance from Loughborough University. He is an MIT Sloan Executive MBA Candidate 2023.
Wole Famurewa is the Markets Editor for West Africa at CNBC Africa. He is responsible for supervising the channels editorial content in West Africa. He is also the presenter of CNBC Africa's daily markets review programme Closing Bell West Africa (airs weekdays on CNBC Africa) and he is the host of Mind Your Own Business, a weekly radio programme that showcases Nigeria's leading young entrepreneurs. Wole studied at the University of Lagos, Nigeria where he earned a bachelor's degree in Finance. His university experience cultivated his keen interest in economics and financial markets. Between 1999 and 2010, he pursued a career in investment management and research. During this period, Wole worked at FSDH Securities, Lead Capital, Afrinvest and PHB Asset Management and was the head of investment research at all these organisations. Prior to joining CNBC Africa, Wole was a frequent speaker/panelist at investment conferences in Nigeria and South Africa. Additionally, between 2002 and 2007 he was a freelance analyst for the Economic Intelligence Unit, writing/contributing to several reports including the Nigeria Country Commerce and Country Finance reports.
Wole joined CNBC Africa in 2010 as a business news presenter on the channel. He has interviewed hundreds of high-profile business and political leaders including Jacob Zuma (South Africa President), Goodluck E. Jonathan (former President Nigeria), Yemi Osinbajo (Nigeria Vice President), Ali Bongo Odinmba (Gabon President), Jeff Immelt (CEO, General Electric), Sebastian Coe (IAAF President), Sanusi Lamido Sanusi (Former Governor of Central Bank of Nigeria), Wale Tinubu (CEO of Oando Plc Nigeria), James Nwangi (CEO of Equity Bank Kenya) amongst others. In 2011, he produced Eye on Nigeria's Capital Market, a monthly programme dedicated to reviewing developments in Nigeria's Capital Market. His reporting earned him the 2012 Citi Journalistic Excellence Award. In 2014, he was selected as one of 3 judges to select the Citi Journalistic Excellence Award Winner for the year 2014. Since joining CNBC Africa, Wole has moderated many live/recorded dialogues and events. Given his background in Finance and access to decision makers, Wole is also a facilitator for corporate strategy sessions and other interactive programmes designed to analyse Nigeria and the broader African and Global economy. In addition, Wole conducts a range of research assignments for prospective investors in Nigeria.
WOLE FAMUREWA
Award Winning Journalists & CNBC Africa Anchor