From License to Oil: Fundraising for Marginal Fields
In May 2021, Nigeria concluded the first successful Marginal Fields Bidding Round since 2003, awarding 57 fields to 161 companies. The country currently underproduces crude oil below its OPEC quota by about 300,000 barrels per day. Production from marginal fields could easily close this shortfall and boost indigenous entrepreneurial, managerial, and fund-raising capabilities in Nigeria's oil sector as the international oil companies carry out major divestments. Leading legal and financial experts and experienced oil and gas sector professionals will discuss the strategic choices operators, investors, regulators, and the government have to make to attract investment into Nigeria's oil sector. Unfolding geopolitical tensions have increased the need to and the benefits of getting it right.
Niger Delta Exploration and Production Plc (NDEP)
KEYNOTE SPEAKER
ENGINEER GBENGA KOMOLAFE
The Chief Executive, Nigeria Upstream Petroleum Regulatory Commission (NUPRC)
Engineer Gbenga Komolafe has been Group General Manager, Special Duties at the Nigerian National Petroleum Corporation (NNPC) and Group General Manager, Crude Oil Marketing Division and Executive Director (Commercial) at the Pipelines and Petroleum Marketing Company (PPMC). In addition, he was General Manager, Operations of the Petroleum Equalisation Fund (PEF) and General Manager, Operations of the Petroleum Products Pricing Regulatory Agency (PPPRA). A graduate of Engineering from University of Ilorin, Komolafe also has degrees in Law and in Industrial & Labour Relations from University of Benin and University of Ibadan respectively.
COMPERE
ANTHONY OSAE-BROWN
Bureau Chief, Bloomberg Nigeria
Anthony Osae-Brown is a financial journalist and communication professional with over 17 years' experience writing about economic and financial issues in Nigeria, as well as working in the communication departments of leading banks. He has a first degree in Finance from the University of Ilorin, Nigeria and a Masters of Science degree in Financial Journalism (with Distinction) from the University of Stirling, Scotland. As a communication professional who has worked with leading banks, he has used his strong writing skills to shape the brand perception and reputation of some of Nigeria's leading banks, resulting in significant improvement in product sales. Anthony is well versed in financial communication, as well as financial and economic analysis.
PANEL 1 – WHAT FUNDERS EXPECT: SECURITY, REGULATORY AND FISCAL FRAMEWORK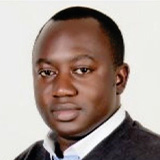 ADEMOLA HENRY ADIGUN
Executive Vice President, Metacura Development Initiative
Ademola Henry Adigun is an oil and gas and development consultant with over 16 years' experience. He was the Team Leader of the Facility for Oil Sector Transformation Project (FOSTER), a position in which he led interventions to draft and pass a new petroleum industry legislation for Nigeria.  He worked closely with the leadership of the Nigerian National Petroleum Corporation (NNPC), Ministry of Petroleum Resources, Ministry of Finance, the National Assembly and the Presidency in making the Petroleum Industry Act a reality. Henry was the Country Lead in developing the Energy National Determined Contribution on Climate Change for the CoP 24. Prior to joining FOSTER, he worked for Adam Smith International. Henry has facilitated capacity building exercises in several countries on oil sector reforms.
Olamide Oladosu has two decades' experience advising clients on Energy, Infrastructure and Financial services transactions. Currently with Clifford Chance in London, he advises lenders and sponsors of Energy and Infrastructure projects across Africa, including upstream and midstream oil and gas projects, petrochemicals and power.
He was previously General Counsel at Rand Merchant Bank Nigeria and a partner at one of the leading Nigerian law firms where he was an Energy and Infrastructure Projects Partner. Olamide is a member of the Bar in Nigeria and in England & Wales. He is the Africa Practice Leader for Banks and DFIs at Clifford Chance.
OLAMIDE OLADOSU
Partner, Clifford Chance LLP
Asiata Atinuke Agboluaje is a Partner, Tax and Regulatory Services, Deloitte Nigeria. She is a legal and tax practitioner with over 12 years' experience in tax consultancy and legal practice in Nigeria and the United Kingdom.
Tominiyi Owolabi has over two decades of experience in project finance, capital markets regulation, mergers and acquisition, oil and gas financing and asset acquisition, and has been recognized as one of the top Project Finance and Mergers & Acquisition Lawyers in the world by Who's Who Legal. He has a long-standing track record of involvement in some of the largest and most complex projects in the dynamic sectors of the Nigerian economy spanning energy, telecommunications, banking and finance, information and communication technology, infrastructure development and financial regulation. Tominiyi is a recipient of the Eisenhower Fellowship for International Leadership (2011).
DR TOMINIYI OWOLABI
Managing Partner, Olaniwun Ajayi LP
OLUMIDE ESAN
Partner, Deloitte Nigeria
Olumide Esan has over 17 years' experience as an oil and gas tax expert. He started his career at Arthur Anderson, moving to KPMG in 2002. He worked for ConocoPhillips for 2 years before joining Shell in 2005 as an Adviser on gas projects. He worked as an International Tax Manager at Shell London Offices for 4 years. He is currently Tax and Regulatory Partner at Deloitte Nigeria.
Antony is a political risk and government affairs specialist with 25 years of experience working with Africa. He was Africa Editor of the Financial Times and also Africa Analyst for the Economist Intelligence Unit.  Antony has been providing advice and business intelligence to the private sector, including industrial, extractive and technology sectors, for over a decade as Founder and Chief Executive, Promedia Consulting.
Antony holds a MA in History from Cambridge University and a MA in African Studies from the School of Oriental and African Studies, London.
ANTHONY GOLDMAN
Promedia Consulting Ltd, Formerly Africa Analyst, Economic Intelligence Unit and Africa Editor, Financial Times
PANEL 2 – WHAT FUNDERS EXPECT: LEGAL STRUCTURES AND CORPORATE GOVERNANCE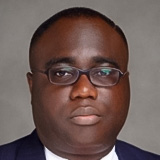 DR AYODELE ONI
Partner, Bloomfield Law Practice
Ayodele is an active leading voice and thought leader in the development of many transformative policy changes in Nigeria, especially in the energy (oil, gas and electric power) sector. Specifically, he played key roles in developing template documents, rules and regulations used in the natural gas and electric power sectors. Ayodele has also being listed "in a league of his own" by the internationally renowned directory, Who's Who Law; he has also been ranked amongst the World's leading lawyers in the Chambers and Partners and The Legal 500. He has been actively involved in several oil and gas transactions, including the Shell divestment deal and Chevron's divestment of interests in a number of oil mining leases. Ayodele has also advised and continues to advise on a number of marginal fields transactions (including the year 2020 marginal fields bid round) and several oil and gas acquisition, divestment and financing transactions. His practice areas include corporate & commercial law, energy & natural resources, financing, projects & infrastructures and tax.
Israel Aye has extensive commercial and legal knowledge of the oil and gas business in Nigeria. He is Partner at and Co-chair of the Sterling Partnership Energy Desk, Director of the Sterling ADR Centre and Faculty Member of Sterling Executive (MCLE) Training Institute. In addition to his roles at Sterling Partnership, Israel is also Director with Apsen Energy Nigeria (Energy Services and Consulting) Group and faculty member of the International Law Institute-African Centre of Excellence (ILI-ACE).
ISRAEL AYE
Partner, Commercial and Energy Law Practice (CANDELP)
TAIWO OYEDELE
Fiscal Policy Partner & Africa Tax Leader, PwC Nigeria
Taiwo Oyedele is West Africa Tax Leader at PwC Nigeria and a member of PwC Global Board for Leadership Development. He is also the Chairman of PwC Nigeria Ethics Committee. Taiwo is an alumnus of the Gordon Institute of Business Science, South Africa, the London School of Economics, Yale University and the Harvard Kennedy School. He is currently the only African on the ACCA Global Governing Council. He is a contributor to the annual Doing Business Report of the World Bank
Dr. Sam Amadi is a Policy Strategist, Law and Governance expert. He is former chairman, Nigerian Electricity Regulatory Commission (NERC). He is the Director of Abuja School of Social and Political Thought and a Visiting Professor at the Emerald Institute at the University of Port Harcourt. He is the chair of the Development Law Group of the Nigerian Bar Association's Section on Public Interest Law and Development (SPIDEL) of which he is a founding council member. He was Associate Professor and Head of Department of International Law and Jurisprudence at Baze University, Abuja until June 2021. Dr Amadi has consulted for various international organizations such as USAID, OPEC and AU. He was a Fellow at the Carr Center for Human Rights Policy, Kennedy School of Government, Harvard. He has written many books and published articles in leading local and international journals. He presently coordinates the Abuja School of Social and Political Thought. He is Chief Ideas Officer of the Logosphere Advisory, a public sector policy and strategy consulting firm in Abuja.
DR SAM AMADI
Director, Abuja School of Social and Political Thought
Pacer is a seasoned commercial and energy lawyer with a strong track record of infrastructure project transactions. He has been in-house counsel with Total E&P Nigeria Limited where he advised on regulatory and tax compliance. He also worked on several upstream transactions and projects.
Pacer recently advised Chevron on the resolution of a $10bn project development cost dispute and the negotiation of an alternative financing structure for the operation of the EGTL plant. He is also advising on an ICC arbitration arising from funding defaults by a technical and financing partner in an upstream JV.
PANEL 3 – TECHNICAL NATURE OF RESERVES AND FUNDING IMPLICATIONS
MATTHIAS AKHIDENO
Wells Engineering Discipline Manager, Shell Netherlands
Matthias Akhideno is a Wells Engineering Discipline Manager at Shell based in The Hague, South Holland. Matthias was formerlys a Lecturer at the University of Lagos, where he taught undergraduate students Science and Engineering. He has served in different capacities at Shell, including Head of Department, Technical Assurance and Standards, Wells Engineering Operations Expertise Group.
Toyin Akinosho is one of Africa's leading oil and gas sector analysts. He was an Earth Scientist at Chevron Nigeria Limited for 19 years, working on Gas Reserves Evaluation, Exploratory and Development Seismic Interpretation, Well Site Operations Geology etc.  Toyin is also a very active arts enthusiast.
TOYIN AKINOSHO
Managing Partner, Upstream Information Update-Energy Intelligence Consulting
AYODELE FASAKIN
CEO, Tritekk Consulting Limited
Ayodele Fasakin has over 25 years' experience in the Oil & Gas industry. He was a Geoscience Business Manager at Schlumberger where he was responsible for defining strategy for eight portfolios across Europe and African countries. At Schlumberger, he served in different capacities including as Consulting Services Manager Europe, Operations Manager, Deployment Manager and Services Marketing Manager.
Onoakpoma Ohimor is a Finance and Business Development expert. He is the Director, Rising SMEs and Head of Business Development at Watershed Capital Limited. He has over 16 years' experience on transactions involving gas plant import financing for a marginal field operator, financing of gas gathering and ancillary projects to improve production from oil acreage, refinancing of matured offshore obligations and investment in upstream facilities. Onoakpoma has also successfully managed multi-million US Dollar trade finance portfolio to petroleum marketers. He was previously with the oil and gas desk at First Bank and Intercontinental Bank (now part of Access Bank).
ONOAKPOMA OHIMOR
Executive Director, Watershed Capital Limited
PANEL 4 – NON-BANK FINANCE STRATEGIES: STRATEGIC ALLIANCES & FARMING OUT VERSUS PRIVATE EQUITY AND CAPITAL MARKET
OUMAR SECK
Owner & Managing Consultant, Emerging Africa Consulting, Former Regional Program Manager, IFC/World Bank Group
Oumar Seck studied Management and Finance at the Massachusetts Institute of Technology (MIT), USA. He started his career as a Manager, Financial Institutions & Corporate Banking at CitiBank. He has also worked with International Finance Corporation/World Bank Group as Regional Program Manager for Africa. He is currently the Owner & Managing Consultant of Emerging Africa Consulting.
Stanley Adewole Fagbule is the CEO of SellyFak Energy Services Limited, a leading oil and gas services firm. He has had a career spanning over 30 years in the oil and gas sector. He worked for Gulf Oil Company Nigeria Limited (now Chevron Nigeria Ltd) and Western Atlas (now Baker Hughes Ltd) as a Field Engineer in Nigeria and in Aberdeen, Scotland. Fagbule is a director in companies spanning the Marine Logistics, Education, Real Estate, Power and Communication sectors of the Nigerian economy. Under his leadership, SellyFak has expanded its operations to Ghana and Uganda where it is the major partner in locally-registered joint venture.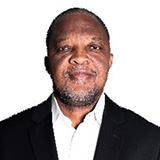 STANLEY FAGBULE
CEO, SellyFak Energy Services Limited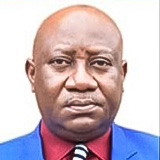 CHUKS ONWUNALI
Executive Director, Commercial & New Business Development, Torxen Energy Resources Limited, Former General Manager, Gas Development, Conoil Producing Ltd & Former Senior Commercial Advisor, Shell
Chuks Onwunali is a strategy-focused and highly experienced senior commercial management, business development, and project delivery specialist with 26 years' of acclaimed results. He started his career with Nigerian Breweries Plc as a Brand Manager New Products in 1990. Thereafter, he worked as Senior Commercial Advisor with The Shell Petroleum Development Company of Nigeria between 2008 – 2015. He later proceeded to work with Conoil Producing Limited as the General Manager, Gas Development in 2018. He is a graduate of Economics from the University of Calabar. He is currently the Executive Director, Commercial and New Business Development at Torxen Energy Resources Limited.
Afolabi Elebiju is a leading commercial lawyer with over 25 years' experience in big-ticket transaction structuring projects: he is widely acknowledged as one of Nigeria's leading tax and regulatory lawyers. He has worked at senior levels with leading law firms and professional services firms including Olaniwun Ajayi LP, Andersen, KPMG Professional Services and Templars. He is the founding Principal of LeLaw Barristers & Solicitors. Afolabi has advised international energy companies, Nigerian public sector agencies, multinational firms and international public agencies on diverse transactions, including market defining and cross-border deals.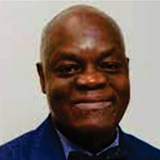 AFOLABI ELEBIJU
Principal, LeLaw Barristers & Solicitors
GBITE FALADE
MD/CEO, Niger Delta Exploration & Production Plc
Gbite Falade is a First Class (B.Sc) graduate (1995) of Electrical & Electronics Engineering from the University of Ibadan, he also holds an MBA from Warwick Business School, Coventry, in the United Kingdom. Falade has in the past 14 years served in various Senior Executive positions in the Oil & Gas, Power and Services sectors, with responsibilities for Engineering, Operations, Project Execution, Commercial, Client & Stakeholder Management, Strategy and Enterprise Development.
He was previously the Managing Director and Group Chief Operating Officer at Oilserv Group of Companies based in Port Harcourt. Prior to that, he had served variously as General Manager, Portfolio Development and Chief Operating Officer (COO) at Oando Energy Resources as well as Executive Director, Oando Gas & Power. He was also the Petroleum Economics Discipline & Portfolio Lead for Shell EP, Africa.
PANEL 5 – THE NEW INTERNATIONAL CONTEXT: IMPLICATIONS OF ESG AND CLIMATE CHANGE
FOLASHADE AMBROSE-MEDEBEM
Managing Partner, TPR Africa and Former Director, Communications, Public Affairs & Sustainable Development, Lafarge Africa Plc
Folashade is a multifaceted international leader with over two decades experience spanning strategy and performance management, finance, business culture transformation, thought leadership, sustainable development and management consulting across a wide industry spectrum in the UK, Nigeria and Europe. She has more than 23+ years senior management experience delivering world class strategic business transformation solutions with a variety of global FSTE 100 multinationals including LafargeHolcim Plc., Diageo Plc., PriceWaterhouseCoopers, etc.
Jon Marks is a political scientist with a deep understanding of energy markets and politics. Jon's wide-ranging experience allows him to counsel clients on understanding and mitigating political and commercial risks and structuring complex projects to have the maximum impact. Jon has led some of African Energy's largest consultancy projects, including its work for the EU Energy Initiative Partnership Dialogue Facility (EUEI PDF) on the Africa-EU Energy Partnership (AEEP)'s baseline monitoring programme.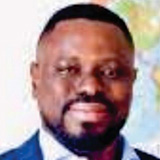 FOLA FAGBULE
Senior Vice President & Head of Financial Advisory, Africa Finance Corporation
Fola Fagbule is a banker and investment professional focused on infrastructure-related projects, companies and investments in Africa. He is the Senior Vice President and Head of Financial Advisory at Africa Finance Corporation, a pan-African multilateral development institution providing pragmatic solutions to the continent's infrastructural problems. At AFC, Fola oversees mergers, capital raising, acquisitions and various other forms of client advisory. He has served in various capacities in the company including as Vice President, Investments and Head, Origination.
Abdur-Rasheed Tunde Omidiya is a graduate of Herriot-Watt University where he studied Project Management. He was formerly Regional Manager (Middle East Area) at Schlumberger. He is currently the Managing Director, QSol Consulting DMCC in Dubai.
ABDUR-RASHEED TUNDE OMIDIYA
Managing Director, QSOL Consulting DMCC, Former Regional Manager, Schlumberger