AfCFTA: Revamping Nigeria's Infrastructure For Global Trade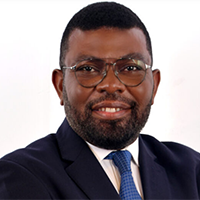 EMMANUEL ASSIAK
Acting CEO, The Fund for Export Development in Africa (FEDA)
Mr. Assiak has more than 28 years of financial service experience, spanning private equity, banking, and manufacturing. He joined Afreximbank in 2019 as Investment Director for FEDA. His appointment to Acting CEO comes after the death of former CEO Dr. Philip Kamau, in January 2021, who led the organisation since 2018. Prior to joining Afreximbank, Mr. Assiak was a Principal at African Capital Alliance, an African-focused private equity firm, with presence and networks across the continent. Prior to his joining the private equity organisation, he worked at leading Nigerian banks, including Zenith Bank Plc and Continental Trust Bank, now part of United Bank for Africa (UBA Plc), where he had responsibility for banking operations, trade services, process management and product development.
Mr. Assiak holds a Bachelor's and a Master's Degree in Economics from University of Uyo and University of Lagos respectively, both in Nigeria and holds a Master's in Business Administration from Manchester Business School, United Kingdom. He is a Certified Accountant and an alumnus of the Coller Institute of Private Equity, London Business School, United Kingdom.
Yewande Sadiku is the Executive Secretary/CEO of Nigerian Investment Promotion Commission ("NIPC"); she assumed office in November 2016. Prior to her appointment, Yewande had a 23-year banking career; her last role was Executive Director for Stanbic IBTC's Corporate and Investment Banking business, where she led a multi-disciplinary team to deliver business opportunities in Nigeria's complex operating environment while managing key relationships with regulators and several of Nigeria's leading corporate and multinational clients. Yewande was the Executive Producer of 'Half of a Yellow Sun' (2014) and raised funding for the full feature film. She was awarded the Eisenhower Fellowship for International Leadership in May 2010. She studied Industrial Chemistry from the University of Benin and obtained a Master of Business Administration degree from the University of Warwick, United Kingdom in 1995.
YEWANDE SADIKU
Executive Secretary/CEO of Nigerian Investment Promotion Commission
OLUSEGUN AWOLOWO
Executive Director/CEO, Nigerian Export Promotion Council
Olusegun Awolowo was the Chief Executive Officer of the Nigerian Export Promotion Council (NEPC). Prior to NEPC, Mr. Awolowo worked in the Federal Capital Territory Administration as Secretary for Social Development, Area Councils and later Secretary of Transport, where he played a significant role in evolving a Master Plan for an efficient urban transportation system in the FCT. He worked in the FCTA until 2011, when he went back to his law practice. In November 2013, President Jonathan appointed him as Executive Director/CEO of the Nigerian Export Promotion Council.
Mr. Awolowo is a lawyer and a scion of Chief Obafemi Awolowo, one of Nigeria's great founding fathers. He was called to the Nigerian Bar in December 1989. In the early days of his legal career, he worked with the prestigious law firm of Abayomi Sogbesan & Co. SAN and GOK Ajayi & Co. SAN. Prior to working in the FCTA, Mr. Awolowo served in various positions in Chief Olusegun Obasanjo's Administration including as Special Assistant on Traditional Institutions, Legal Due Diligence and Legal Matters during, which he covered a wide range of legal issues for Mr. President. His experience at serving in Government has exposed him to national policy making at the highest levels as well as across the country.
Abba Bello has over 30 years' experience in banking, where he has held senior management positions in corporate banking, regional and commercial banking, and public sector banking in more than a decade. Abba also had a brief stint in auditing. Until his appointment as Managing Director and Chief Executive Officer of Nigerian Export-Import Bank in April 2017, he was Executive Director, Unity Bank Plc, in charge of Corporate Banking, Agriculture and North Directorate. Abba has cognate experience in international banking. He was the pioneer Managing Director/CEO of United Bank for Africa Plc's subsidiaries in the Republic of Chad and Zambia for several years. Abba has attended several courses in Nigeria and abroad in leadership, advanced management, and executive management.
He is a member of Chartered Institute of Bankers Nigeria, a Fellow, Institute of Credit Administration, and a member of the Institute of Directors. He is an Alumnus of the Advanced Management Programme of the Havard Business School, USA.
ANDREW NELVIN
Chief Economist, PwC Nigeria
Dr. Andrew S. Nevin has had a unique global career as a thinker and a doer, working at the complex intersection of economics, strategy, capital markets, and investment. He has over 33 years of professional experience as an entrepreneur, private equity investor, line manager, economist, and strategy consultant and is his professional career has previously lived in Asia, North America, and Europe. He has been based in Lagos, Nigeria, where he is Partner – Financial Services Leader and Chief Economist at PwC.
Ade Adefeko is a commercial diplomat, visionary leader and a global executive.
His lifelong ambition has always been to contribute to humanity and to development of mankind in his spheres of influence which spans Agriculture, Trade, Policy Formulation, Investments, Finance, Creative Arts and sports. He currently serves as Vice President Corporate & Government Relations and Stakeholder Management at OLAM NIGERIA, the largest Agri-business and food company in Nigeria and a subsidiary of OLAM international of Singapore the parent company with a presence in over 60 countries 24 of which are in Africa. His 31-year professional career spans diverse sectors which include Broadcast/ Pay-Tv, FMCG and the Banking industry where he held senior management roles in Treasury, Credit and Operations. Prior to joining OLAM, Ade played a pivotal role in broadcast policy advocacy as Director Corporate Communications and Public Affairs with Multichoice (Dstv)Nigeria. Subsequently, he became the Area Head of Communication and Regulatory Affairs, British American Tobacco for Benin, Niger and Togo based in Nigeria where he managed core regulatory issues in the highly sensitive tobacco industry. Ade is a polyglot, an avid writer, with a weekly column in BusinessDay Newspaper entitled 'CONVERSATIONS WITH ADE ADEFEKO' and THE CABLE an online publication.
He is a former football pundit on SuperSport. He is Vice Chairman of the Manufacturers Association of Nigeria Export Group (MANEG) and a member of the Industrial and Competitiveness Presidential Advisory Council. Ade is the current Chairman of the Nigerian Association of Chambers of Commerce, Industry, Mines and Agriculture (NACCIMA) Agricultural Trade Group and a member of the Lagos Chamber of Commerce and industry LCCI Export Group. As a Pan Africanist, Ade strives to continually advance Africa's cause and agenda. Ade is a distinguished thought leader and speaker in domestic and international fora. He helps to tell the African story and shape the narrative through his own prism. Ade leverages his wisdom, experience and connections by serving on a number of Boards in non-executive positions. He was recently appointed as a Director of Mobi Health and also sits on the board of SYNERGOS-Nigeria's State Partnership for Agriculture in a non-executive capacity.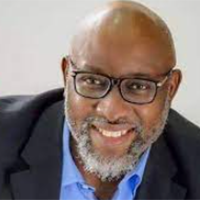 ADE ADEFEKO
Vice President, OLAM International, Chairman, NACCIMA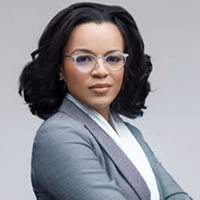 TARIYE GBADEGESIN
Managing Director/CEO, ARM-Harith Infrastructure Investment Limited
Tariye is an investment professional with over 20 years' experience in finance, principal investments, and infrastructure. She has mobilized over US$3 billion of capital for infrastructure projects across the African continent. Tariye is a member of the Advisory Council of the Millennium Challenge Corporation in Washington D.C., and the Advisory Committee on Infrastructure for the United Nations Principles for Responsible Investing (PRI). She is also the co-chair of the steering committee for the Voluntary Carbon Markets Integrity Initiative launched by the UK Government and the Children's International Investment Fund. Her global experience includes roles at the Africa Finance Corporation, the International Monetary Fund, the Boston Consulting Group, & Price Waterhouse Coopers. Tariye holds a bachelor's degree in Economics from Amherst College, and an MBA from the Harvard Business School.
Funsho Adeyemi is a Co-founder and Chief Operating Officer of Fenchurch Group Nigeria, Managing Director of Fenchurch Power Nigeria Limited and Chief Executive Officer of Fenchurch-Michelson West Africa Limited. He is a knowledgeable experienced Energy Professional, with solid Technical and Commercial Capability. He has over 20 years of expertise in Field Development Projects (Reservoir Management, Drilling & Completion, Production, Installation and Commissioning); with a strong focus on Business Operational issues regarding Large Offshore Facilities in the North Sea and Gulf of Guinea and Power Generation and Distribution services in Nigeria. He has extensive knowledge in Business Process Re-engineering, Project Management and establishing best in-class Health, Safety and Environment (HSE) Culture.
At Fenchurch Group, he is responsible for overseeing the group's wide range of operational delivery Services for Nigeria and Africa. He is currently the Managing Director of Fenchurch Power, the groups diversification into the power generation infrastructure business and Chief Executive Officer of Fenchurch-Michelson West Africa; Prior to Fenchurch he led and managed projects for clients including BP, Total, Shell, Maurel et Prom, Tullow and Chevron; at Metacor (ECM), where he was responsible for Project Controls, Planning and Strategy, and at Weatherford International, where he was the regional Project Manager responsible for Drilling and Production Services for sub-Saharan Africa. He sits on the board of Zeric Energy Resources, SyncSystems West Africa and BPSL Nigeria. He holds a degree in Civil Engineering (B. Eng.) from University of Lagos, (MSc) in Oil and Gas Engineering, from the Robert Gordon University, Aberdeen Scotland and has attended various courses at Energy Institute UK and Institute of Petroleum Engineering.
FUNSHO ADEYEMI
Managing Director, Fenchurch Power